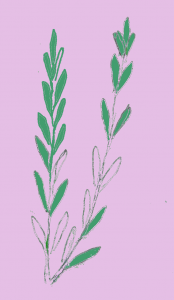 450g Raw Red Lavender Honey   £15

Source: Spanish raw unblended honey
mild and soft on the palette – has a delicate taste and is soft on the palette
Acts as an antiseptic: The enzyme glucose oxidase present in honey acts on water oozing from the wounds and forms hydrogen peroxide that acts as an anti-septic. Hence, application of honey on wounds prevents bacterial infections. The high sugar content of honey absorbs water making the wounded portion unfit for bacterial growth.
Gives a soothing effect: When applied over wounds it heals them fast and also gives a soothing effect. However do not use the honey extracted from the Lavandin variety of flowers that contain high amount of camphor to heal burns.
Serves as anti-bacterial, anti-fungal and anti-viral agent: Honey bees protect the bee hive from bacteria by sealing it with propolis, substance made from plant resins and bee extracts. The same resins are also found in honey in small concentrations making it to act as anti-viral, anti-bacterial and anti-fungal agent. However, processing and heating of honey results in loss of these properties due to elimination of these resins.
Anti-oxidant properties : One of attractive benefits of lavender honey is its anti-oxidant property that helps to get rid of the free radicals. The honey dew variety with sugary secretions left by insects contains high concentration of polyphenols which act as strong antioxidants. Hence, consumption of this honey increases the levels of polyphenolic antioxidants in the body.
Anti-convulsant and anti-spasmodic: Honey extracted from Spanish Lavender variety is used as Anti-convulsant and anti-spasmodic to relieve muscle spasms
Save
Save
Save
Save