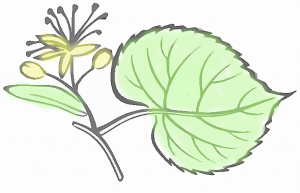 450g Raw Linden Honey  £15

Source: Spanish raw unblended honey
Natural antibacterial – help treat respiratory infections such
Good for sore throat and cough.
Helps get rid of phlegm – Linden honey may help get rid of phelgm in the throat because of its mildly astringent properties which contribute to breaking down the sticky mucus, helping to dislocate it.
Source of vitamins and antioxidants – vitamin C, B vitamins, potassium, calcium, magnesium, manganese, phosphorus zinc, but also antioxidant polyphenols, flavonoids and even tannins and some essential oils with antioxidant effects.
Energizing effects – great help for hypoglycemia because it restores good energy levels quickly
Hepatoprotective properties – this honey is said to encourage the release of bile, helping with good liver function and thus contributing to liver health.
Soothing action on the stomach – 1 teaspoon a day on am empty stomach improve digestion and relieve stomach irritation caused by gastritis. The honey is also eaten for treating stomach ulcers.
Great for skin care. Applied on the skin, linden honey can help calm irritation and redness and even reduce acne breakouts.
Source: Spanish raw unblended honey